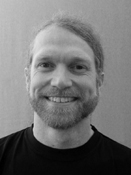 Matthew Anderson - Matthew has actively participated in many musicals and plays during his college days. Matthew played Jed in Next Step's production of "Fifth of July" in December 1998.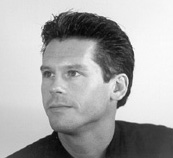 Greg Austin - Greg has performed in Next Step Theater's production of The "Fifth of July". He has also been seen as Ludie Watts in Horton Foote's "A Trip to Bountiful", King Arthur in "Camelot", and Freddie Fontaine in "Yo Adrianne". Greg originally hails from Chicago. Greg now makes his home in Seattle where he hopes to eventually have a career as a professional film actor.

Peter Cook - This is Peter's first performance with Next Step Theatre. Previous to this some of Peter's favorite roles include: Pinch in A Comedy of Errors, and Baptista in The Taming of the Shrew, both of which were with the Microsoft Theatre Troupe. Julius Caesar is the first opportunity Peter has had to include his other passion, guitar, in a theatrical endeavor. He wishes to thank his three children, John, Dylan, and Samantha, for their inspiration and support.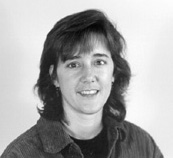 Lisa Phelps Dawes (Artistic Director) - Originally from Spokane, Washington, Lisa received her BA in Broadcast Communication from Western Washington University. She is a professional writer/director with over 12 years of experience in television. Currently a freelance director and media consultant, Lisa is the winner of numerous industry awards including four Emmys. This is her second production with Next Step. She would like to ensure that the troupe remains a safe place for artistic growth and challenge.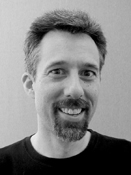 Tim Dawes - Julius Caesar marks Tim's first production with Next Step Theater. He was last seen in his role as a studious poet at the University of Washington. He was bitten by the acting bug about a year ago and has been rummaging around in local studios and acting programs for a cure ever since. Tim is very excited to be working with this troupe and director.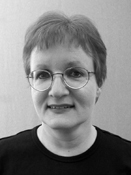 Barb Fairhead - Barb started acting with Caversham Theatre, Reading, England in 1980. Barb played monstrous mothers-in-law, overbearing seaside landladies and, once, Fanny the Nanny, the tart with a heart. While living in Canada and the US, she acted in two pantomimes with Peels Panto Players and appeared in four musicals with Variety Plus. Delighted to be finally acting in a real play with a professional and demanding director with real actors who are more than seven years old, Barbara is completely and happily out of her depth.

Maggie Franks - Julius Caesar is Maggie's first adventure with Next Step. After a 3 year absence from theatre, she decided to start taking acting classes again in January of this year. It was through a class at Bellevue Community College that she became acquainted with Rachel Rutherford, the director, and Next Step. Previously she worked both on stage and behind the scenes of various community theatres in Tacoma. Originally from Philadelphia, PA, she received a degree from Villanova University in Sociology with minors in Theatre and Women's Studies.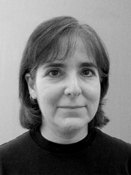 Lea Galanter - Lea began her life in the theater as a singer and studied voice for many years with teachers in Houston and Seattle. She has sung in a number of musicals in Seattle, from Gilbert and Sullivan to Broadway shows and children's theater. She has performed most of the Gilbert and Sullivan repertoire. She has also performed in Anything Goes and South Pacific, plus original musical versions of Sleeping Beauty and Pinocchio. She still sings with The Washingtonians, the choir with a sense of humor - and no shame. In the past few years, she has ventured into comedy, studying improv and working with a comedy sketch group. She has been a member of Next Step for the past year, where she hopes to hone her acting skills. Lea's real love, though, is writing screenplays, and she is currently working on two, which she swears she will finish - as soon as she can get herself offstage!

Dave Glowacki - Since migrating to the Pacific Northwest two years ago, Dave has unsuccessfully attempted to repress his theatrical cravings - Emma's Child marks the completion of that failure. Dave has been active in school and community theatre; past roles include The Duke in Big River, Duperet in Marat-Sade, David in To Gillian on Her 37th Birthday, Danforth in The Crucible, Juror No. 3 in Twelve Angry Men, and Stomper in The Little Red Canoe.

Jody Hanthorn - Jody is a Washington native and has done various scene work at Western Washington University and Bellevue Community College. Past roles include Valerie in "Road", Josie in "Dead Dave's Diner", Ruby in "Spellbinders", and Jean in "Emma's Child". This is her first season with Next Step.

Ann McCurdy - Ann has performed with Next Step as Hannah in "California Suite", but most of her acting experience is with the Microsoft Theatre Troupe, playing Katherine in "The Taming of the Shrew", Yenchna in "Fools", the Noble in "Pippin", and a chorus member in "Mame". (Yes, Microsoft has a theatre troupe--a volunteer group of employees who spend what little free time they have left on putting on plays and musicals.) Born and raised in Washington, Ann graduated from the University of Washington and leaves the state for only short periods of time before returning to the Great Northwest.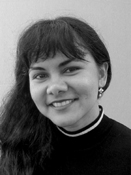 Sabina Nawaz - Sabina is a charter member of Next Step theater. She is the Chair of the Board of Directors and also acts in the productions. Sabina helped start the troupe after being inspired by an acting class at Bellevue Community College. She has always had acting on her mind starting from the days when "she felt too sick to complete her homework" to several high school plays. Because Sabina was in an all girls school and had short hair, she was always cast to play male roles! Sabina hopes to continue being an active member of Next Step and learn and grow in the acting field.

Toni Ralston - Toni is a charter member of Next Step Theater. She has portrayed a wide range of characters from a pregnant housewife, to an Oscar Nominated British actress, to a foggy music composer. Toni is widely remembered amongst her friends for her stirring rendition of "Yellow Submarine" at the local Karaoke bar. Toni loves to explore the beauty of the great Northwest from the seat of her bicycle, now if she could just keep the wheels on the road ...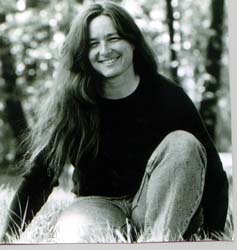 Rachel Rutherford (Playwright In Residence) - - I think my spirit gift is Listening. I grew up without a television. After dinner, we'd tell stories about our day. I found these mundane and complex and funny. I still love hearing people telling true stories. Anton Chekhov says, "Only the truth can heal. Only the truth can cure." I believe that when we create truthful theatre -- or, more accurately, when we become soft enough to allow truth to flow through us -- we heal the world." Rachel has directed "CHANGEofCOURSE" for the Peep Festival, assistant-directed "Two Gentlemen of Verona," for the Seattle Shakespeare Festival, and will co-direct "The White Plague" for Wing-It Productions. Her plays include "Three Silent Plays," "Pressure," "Vans Are Cheap But The Dead Are Gone," "Dead Dave's Diner," and "Spellbinders." She is currently writing "Pyatz," a play for five Russian actors in the Vladivostok International Chekhov Theatre. Rachel teaches Acting Techniques at Bellevue Community College, and is directing "Julius Caesar" for Next Step. You can reach her at realrachel@aol.com.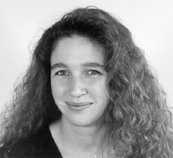 Loreen Savidge - Loreen is a native of Washington and has had a passion for acting her whole life. She started her career in High School where she had parts in several school plays including: Ten Little Indians, Up the Down Staircase, and A Pair of Lunatics. Loreen continued her involvement in drama throughout college, but lost touch with the stage soon after graduation. Through fate, and a little coaxing from a good friend, Loreen was reintroduced to her passion through classes at BCC. Her acting teacher at BCC introduced her to Next Step Theater Group, and her life has never been the same. Loreen made her theatrical comeback in 1998, with roles in "California Suite" and "Fifth of July". "Some say I was type cast in "Fifth of July", but playing a fourteen year old was no easy task." For Loreen, theater is no longer only a passion, but a way of life.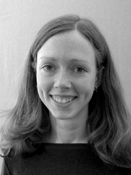 Jessica Staley - Fed up with the crazy nightlife in her home town of French Lick, Indiana, Jessica moved to Redmond three years ago and now works in the (surprise!) software industry. She's Co-Chair of Next Step's Board of Directors, plays center-mid for the Northwest Naturals, and has always been captivated by theater. Previous stage work includes directing, writing or acting in any available production in college (Rosalind in "As You Like It", Hermia in "A Midsummer Night's Dream", Savage in "Savage in Limbo"). She'd like to say thanks to her Dad, Steve Timm, Steve Raines, and her friends in the troupe.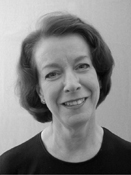 Kay Steik - "Grease paint has been in my blood since high school", which was a long time ago for this newly renewed actor. Kay has appeared in productions of "Showboat", "Music Man", "'Night Mother", "Dead Dave's Diner" and "Trip to Bountiful". For some reason she is always cast as an old person. Go figure. In the Next Step production of "Fifth of July", she played the batty aunt to a troupe of post-hippy types, trying to offer up the voice of reason in an otherwise chaotic environment. She has plenty to say.

Shane White - A native of the Adirondack Region of New York, Shane's background consists mostly of artistic endeavors. For the past 10 years he's worked as a comic illustrator, art director, sculptor, graphic designer, and a digital artist for the video game industry. His acting experience has been limited to voice-over work for several video games and online entertainment. He plays Julius Caesar in this year's production of "Caesar" directed by Rachel Rutherford. And if that wasn't enough he's also serving as the Visual Designer for this production. Don't tell anyone, but this is his first play.
Jenn Carlin (Stage Manager) - Jenn is a recent addition to the Next Step family, after moving up to the Seattle area from California. She studied theatre at Sonoma State University where she concentrated in technical theatre and directing. A selection of shows Jenn stage-managed includes: "A Little Night Music", "Sweeney Todd", "Alice! Skating Through the Looking Glass", "The Maids", "As You Like It", and "About Face." Jenn's directing credits include: "The Diary of Anne Frank", "Impromptu" and "Bury the Dead." Jenn is very excited about working with Next Step, and can't wait to get more and more into the production process. She is also a karaoke fanatic and can be found doing a snappy version of "White Rabbit." She likes to stick to the behind-the-scenes stuff, but is still crossing her fingers that the troupe will eventually do a musical. She is very thankful for the warm welcome she has received from all the Next Steppers and is looking forward to further productions and lots of fun!
Sue Fluegel (Set Designer) - Sue is currently pursuing a life and as such does not hold a permanent job. Sue hails from the frozen tundra known as Minnesota where she received a Bachelor of Science degree in Applied Design and Visual Communications. No one is quite sure what that is, but she was willing to work on the set design for free.
Bill Gallagher (Sound Design) - Bill has been the sound designer of all of Next Step's productions so far.
L. Akemi Hart (Makeup Artist) - For the past 8+ years, Akemi has been with Seattle Opera as a chorus and principal makeup artist. Her credits also include: "Nutcracker" - Pacific Northwest Ballet; "The King & I" - 5th Avenue Theatre; "The Mikado" - Piccolo Players; Seattle Miss China Town Pageant, as well as numerous bridal and photographic modeling clients. Akemi aspires to one day work with the Metropolitan Opera, Cher, and Dolly Parton -- not necessarily together.